Carbonear, Western Bay, Harbour Grace

To contact our Caring Team:

call (709) 596-5750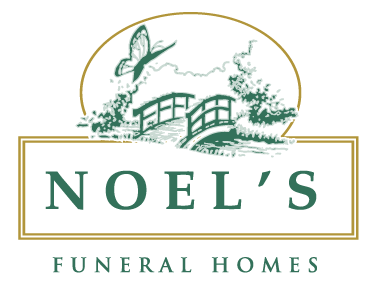 The "Bridge", representing Noel's Funeral Homes, provides families with a means of passing over troubled waters. It is a path to hope, healing and peace of mind, taking you in the direction of renewal and enlightenment. The strong support of the staff of Noel's will allow you to continue confidently into the future. Through difficult moments and periods of sadness, Noel's is your bridge of friendship and trust.

The "Butterfly" is a symbol of comfort, change, inspiration and renewal. Adjustment and transformation are inevitable for us all. The weight of coping with a loss is reduced by the presence of the understanding and supportive staff at Noel's. With a history of devotion and compassion for the needs of others, this time of change evolves into a period of celebration of life.

The collection of these images represents
the Noel's Funeral Homes philosophy of caring and service.