Carbonear, Western Bay, Harbour Grace

To contact our Caring Team:

call (709) 596-5750

Our Heritage

Caring and commitment to excellence

In 1930, William C. Noel, a native son of Freshwater, Conception Bay had a vision.

William C. Noel
If Mr. Noel was around today to see Noel's Funeral Homes Limited, he would be pleased to see that what he envisioned three quarters of a century ago has far exceeded even his imagination.

In 2015-2016, as it will celebrate 85 years of caring and dedicated service to the families of Conception Bay North, Noel's Funeral Homes still holds on to its strong and firm commitment to the future, while not forgetting its roots.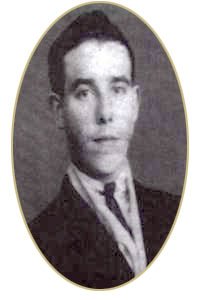 Jonathan Noel
The Noel family connection with the funeral industry in Newfoundland and Labrador dates back to September 1930, when William C. Noel, along with his son, Jonathan moved from Freshwater to Corner Brook. They established a carpentry business in that west coast city, specializing in casket making, and later expanded into the funeral business with a horse-drawn hearse.

Ill health forced William C. Noel to cease operations in Corner Brook and return to his native Freshwater. He continued the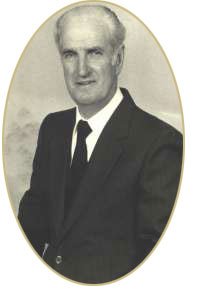 Reuben F. Noel
funeral business there until his death in 1936. By that time he had laid the cornerstone and a firm foundation for what was to become one of the province's most advanced funeral homes and monument service operations.

In 1938 another of William Noel's sons, Reuben F. Noel joined the family firm. Together, Reuben and Jonathan continued to guide the business from the 1930's to the 1960's.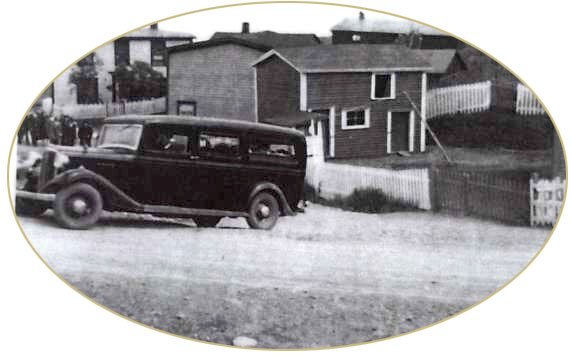 Motorized Funeral Coach in 1951
The firm acquired its initial motorized funeral coach in 1951, giving Noel's the distinction of having one of the first motorized funeral coaches outside of St. John's.

Throughout the 1960s, with an eye for dedication and service, the Noel family continued to keep in step with advancements in the funeral business.
First funeral home
A turning point occurred in 1967, when Noel's opened Carbonear's first funeral home in rented premises on Water Street.
Reuben F. Noel took over management and ownership of the firm in 1969, and guided it through a period of expansion, continuing services from Carbonear to Victoria, Salmon Cove, Perry's Cove and Freshwater.
Major expansion
Carbonear 1970
The firm's first major expansion took place in 1970, when the operation was moved to a newly constructed building on Water Street East in Carbonear, opposite the historic Harbour Rock Hill.
The new facility allowed the firm to concentrate on providing the most up-to-date professional service available anywhere in the funeral service industry.
While some families continued to maintain the tradition, holding wakes in private homes went into decline throughout the late 1960s and early '70s. With all its modern facilities, the funeral home became the most appropriate place to hold visitations.
Third generation
Kenneth E. Noel
In 1974, Reuben's son, Kenneth E. Noel became the third generation of the Noel family to become involved in the funeral business, when he joined the firm.
In 1976, Reuben and son, Ken acquired the funeral business of Harold Moran of Blackhead, enabling Noel's to establish another funeral home to serve the North Shore of Conception Bay.
Construction of Noel's Funeral Home in Western Bay commenced during 1977 and the facility officially opened its doors to serve families of the area in 1978.
Reuben Noel semi-retired from the funeral business in 1975 due to ill health, allowing him to devote his time to his passion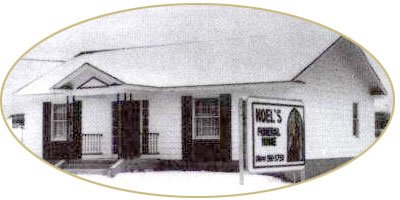 Western Bay 1978
for woodworking.
He designed and built lecterns, candleholders and other items needed at the funeral homes. Anyone who has seen his workmanship has no doubt it came from the hands of a perfectionist.
Major Renovations and Expansions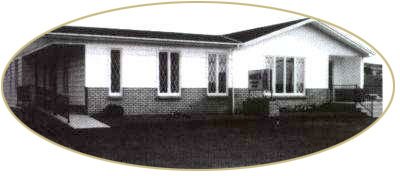 Carbonear 1982
Twelve years after it was built, the original Carbonear building underwent a major expansion in 1982.
In 1990 Noel's furthered their expansion in the Conception Bay North area, when they acquired another funeral business, Pasha's Funeral Home in the neighbouring town of Harbour Grace.
Carbonear again in 2005
In the spring of 1992, Ken and his father Reuben renovated and expanded their funeral home in Western Bay and commenced construction of the new facility in Harbour Grace. While Reuben Noel was involved in the initial stages of the Harbour Grace expansion, he would not live to see the completion of the new ultra-modern funeral home in Harbour Grace.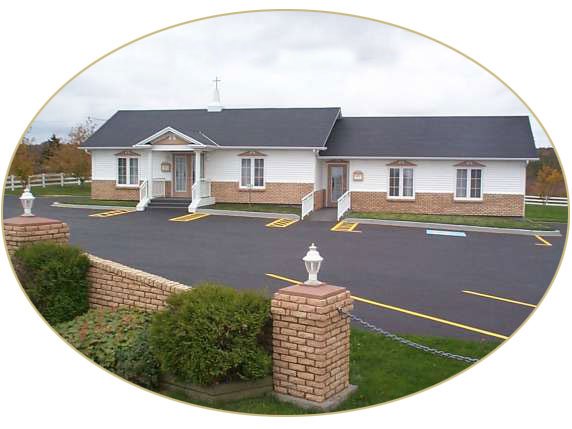 Western Bay 1992
As Western Bay was nearing completion and the Harbour Grace funeral home was under construction, the reality of the death of a loved one struck home for the Noel's. On Oct. 27, 1992, Reuben F. Noel died suddenly.

With the perseverance and dedication needed to carry on after the death of a loved one, the Noel family completed their Western Bay renovation and expansion in December, 1992.
Meanwhile, construction on the Harbour Grace facility continued into the following year, with the official opening on June 27, 1993.
Attention to detail
Noel's Funeral Homes will arrange every last-minute detail, from the pre-planning stage, to tending to needs during the time of loss, to the period of coping with grief. A simple call to the caring staff of Noel's will coordinate clergy, church and cemetery details, floral arrangements, media notification and other specific requests to accommodate a family's every need.
The management and staff take great pride in offering the utmost in professional service at all times. It is the attitude and respect for the families they serve that has earned Noel's the reputation of being, "Always Here … Because … We Care," which is the firm's motto.
Personal touch
As a family helping families, their experience is that lasting relationships are developed through providing personal care. Noel's stresses the personal touch as being very important. Working compassionately with the family through choices and decisions, they ensure all the details are carried out with complete satisfaction.
In 2015 it will be 85 years of service

Noel's Funeral Homes Limited has come a long way from the horse-drawn-hearse days of the 1930's.

Now in its close to 85th year under the leadership and guidance of Kenneth E. Noel, Noel's can look back on three quarters of a century of caring and professional service, built on the vision and dedication of its founder, William C. Noel.

All their expansions over the years have been in line with their commitment to keep abreast with the changing times by modernizing and professionalizing their funeral services to meet the needs of the families they serve well into the future.

Now, in the 21st century, the firm's motto: "Always Here … Because … We Care," takes on even more meaning.

The professional and friendly staff at Noel's Funeral Homes Limited is always there to arrange and oversee the total proceedings. Regardless of distance involved, Noel's takes full responsibility, ensuring the sensitivities of families are fully protected.

Noel's Funeral Homes Limited is a credit, not only to Trinity and Conception Bays, but to the funeral industry in Newfoundland and Labrador.

As it marks its 85th anniversary, Noel's looks forward to the future with a feeling of pride, accomplishment and continued commitment.